YOU ARE REQUIRED TO READ THROUGH THIS BOOK AND ANSWER EVERY LESSON AHICEVEMENT TEST. ENJOY READING...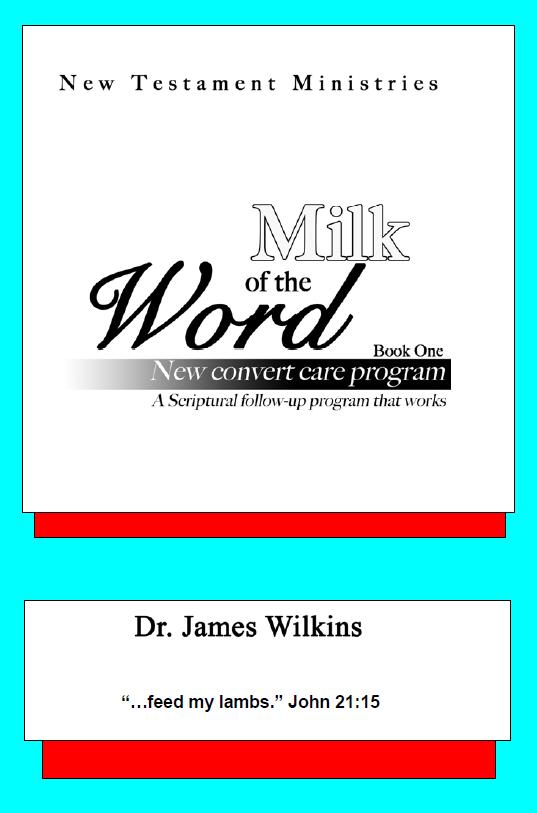 http://saltlakebiblecollege.org/library/Lib%20M/Milk%20of%20the%20Word.pdf[img]
Last edited by Admin on Wed Aug 04, 2010 9:42 am; edited 1 time in total
5. The practice of mentoring, or spiritual parenting, is not being modeled by
many older believers – The typical newer believer will imitate older believers who they look up to, or with whom they associate. Thus every believer is a role model for other believers, even if they don't want to be.

6. "Personal discipleship" ("spiritual parenting") is not promoted and modeled by the leadership in many churches – In 1 Peter 5:1-3 leaders are told, "…, I exhort the elders among you, …, shepherd the flock of God among you, … nor yet as lording it over those allotted to your charge, but proving to be examples to the flock. Not just telling people what to do, but rather, showing them what to do. Can Christian leaders realistically expect followers to imitate what they themselves are not modeling (by example)?

7. There is an assumption by many that the appropriation of biblical knowledge by itself will lead to spiritual maturity. (This will be covered in greater detail in Lesson 2-2)

8. The church community typically focuses on making converts rather than making disciples – Jesus, in giving us the Great Commission (Matt. 28:19-20), said to go into all the world and make disciples, not just converts. This then brings up the need to distinguish between a "disciple" and a "non-disciple". We believe it is true to say that not all believers are disciples, from the Biblical standpoint. What then is a proper definition of the term "disciple"? We believe it will help us to consider a disciple to be an "apprentice". (See Luke 6:40) (See also Lesson 2-4)

9. Many believers are reluctant to make a commitment that they perceive may interfere with or limit their lifestyle or plans.

10. Biblical truth is often presented in isolated (topical) form without a good
understanding of how it fits into the Christian life as a whole, promoting the compartmentalization of the believer's life – Imagine that you're about to view a slide presentation of a "project", a "medical procedure", or someone's "vacation trip". You would normally expect such a presentation to begin with an "objective", or an "overview", and then proceed in a progressive and sequential manner. But what if the slides were accidentally spilled on the floor, and then put back into the trays in random order. The person doing the presentation would probably be able to explain each individual slide, but
would generally have difficulty trying to present a progressive picture. The more complicated the material, and the greater the unfamiliarity of the viewer, the more difficult it would be to try to make sense out of the presentation. Many times the Christian life is presented in a similar random order. Thus the newer believer will probably have a difficult time trying to fit the isolated pieces together in a sensible way. That is why we usually recommend that the discipleship process begin with a visual overview (see Lesson 1-1), followed by a progressive and systematic presentation of what will be encountered by the typical newer believer.
6.It depends upon the conviction of the Holy Spirit towards that person. Because if he really accepts Christ in his heart, he can not look unto man but to Christ his Savior.It says in the Bible(Matt.19:26)But Jesus beheld them, and said unto them, With men this is impossible; but with God all things are possible. And ther'es also quote which say's, "May nauunang nahuhuli at may nahuhuling nauuna." In english, (first but the least, and least but the first.

) For example,the story of "kuneho

at ang pagong"...
8.Disciple-a follower of a master or spiritual teacher,a person who lives by the teachings of his master and holds the standard and ideals set by his master.


judith




Posts

: 3


Join date

: 2010-08-17




---
Permissions in this forum:
You
cannot
reply to topics in this forum