GATE OF WISDOM COLLEGE OF BAGUIO (GWCB) welcomes you to our e-college website. Our desire after taking time to thoroughly browse our site is you gain a good understanding of who are behind our school and why distance learning homeschooling should exist in the Philippines!
We believe that it is not by chance that you are here reading our school blog. God must have led you to discover this site that will soon become a distance learning for people who got some predicaments in physically going to a regular school. One thing the Lord has always a way to lead His people on the choice of school for their self-progress, fulfilment of dreams of attaining a college training, and someday displaying a 4-year college diploma on the walls of our most loved place under the sun, our home, sweet home!
The Word of God has never been wrong and if we obey them, we can be assured that we will not be wrong of our choices.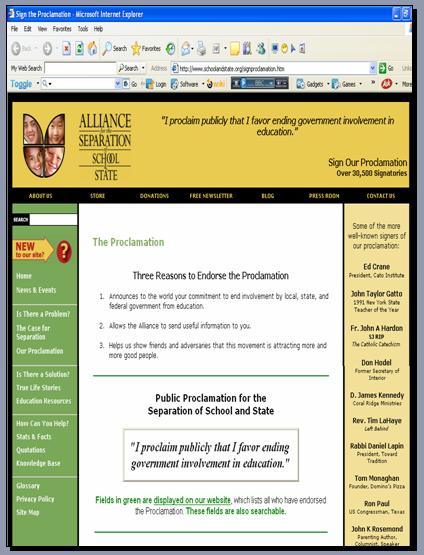 WE READ FORM THE RIGHT HAND CORNER OF THIS WEBSITE, WORLD FAMOUS PERSONALITIES LIKE THE HEAD OF ACCELERATED CHRISTIAN EDUCATION (A.C.E.), JAMES KENNEDY ADN POPULAR FUTURE EVENTS WRITER, REV. TIM LA HAYE AND OF COURSE, THE FORMER PRESIDENTIABLE, RON PAUL. THEY SIGNED UP THE ALLIANCE FOR THE SEPARATION OF SCHOOL AND STATE PROCLAMATION FOR ENDING THE GOVERNMENT'S INVOLVEMENT IN EDUCATION AND THEIR STRICT DEMANDS FOR COMPLIANCE TO HOW THE WANT THE SCHOOLS TO BE OPERATED.
Some of the more
well-known signers of our proclamation:

Ed Crane
President, Cato Institute

John Taylor Gatto
1991 New York State Teacher of the Year

Fr. John A Hardon
SJ RIP
The Catholic Catechism

Don Hodel
Former Secretary of Interior

D. James Kennedy
Coral Ridge Ministries

Rev. Tim LaHaye
Left Behind

Rabbi Daniel Lapin
President, Toward Tradition

Tom Monaghan
Founder, Domino's Pizza

Ron Paul
US Congressman, Texas

John K Rosemond
Parenting Author, Columnist, Speaker

They and thousands of others have signed Our Proclamation:

"I favor ending government involvement in education."
---
Permissions in this forum:
You
cannot
reply to topics in this forum